When:
March 15, 2020 @ 10:30 am – 11:30 am
2020-03-15T10:30:00-04:00
2020-03-15T11:30:00-04:00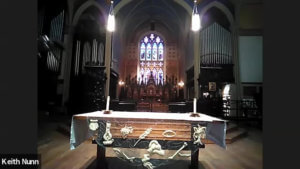 We are gathering online for the forseeable future. The exact shape of things will change, but you can see the first one to get a sense.
If you would like to join in click here to join the Zoom Meeting. We'll try to start the stream about 10am in case people want to visit with each other in the meeting beforehand. We'll let it run a bit afterward for the same reason.
If you find you need the meeting ID and password, here they are…
Meeting ID: 669 978 222
Password: Swale