When:
August 12, 2018 @ 12:30 pm – 1:30 pm
2018-08-12T12:30:00-04:00
2018-08-12T13:30:00-04:00
Where:
Church of the Holy Trinity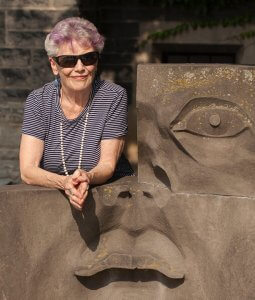 This book, by Mary Lou Dickinson, is set at Church of the Holy Trinity, and takes inspiration from Holy Trinity members. There will be a short reading from the book followed by a Q&A with Mary Lou.
Mary Lou Dickinson's publications include a collection of short fiction, One Day It Happens (2007) and three novels, The White Ribbon Man (2018),  Would I Lie to You? (2014), and, Ile d'Or (2010). Her fiction has also been published in a number of literary journals, including the University of Windsor Review, Descant, Waves, Grain, Northern Journey, The Fiddlehead, Impulse, and Writ, and broadcast on CBC Radio. Her writing was also included in the anthology, We Who Can Fly: Poems, Essays and Memories in Honour of Adele Wiseman. She grew up in northern Quebec and currently lives in Toronto.
The White Ribbon Man is a murder mystery set in Toronto. A woman's body is found in the basement toilet of a downtown Toronto church. It is an Anglican church that welcomes homeless people for coffee and soup and has a congregation composed largely of social activists. The discovery challenges a community that sees itself as a compassionate one and causes people who once were comfortable with each other to become suspicious instead. During the investigation we get to know something about the minister whose sleepwalking makes him suspect, a librarian who answered the classified ad in the Globe and Mail placed by another suspect; one of the wardens who is an activist against violence against women, a member of the congregation who was the neighbour and friend of the murdered woman, and the detective in charge of the investigation. The gentle handling of all of these characters and their issues allows the reader to see humanity and vulnerability of each one and the way in which as a community they support one another.
https://www.inanna.ca/index.php/catalog/white-ribbon-man/