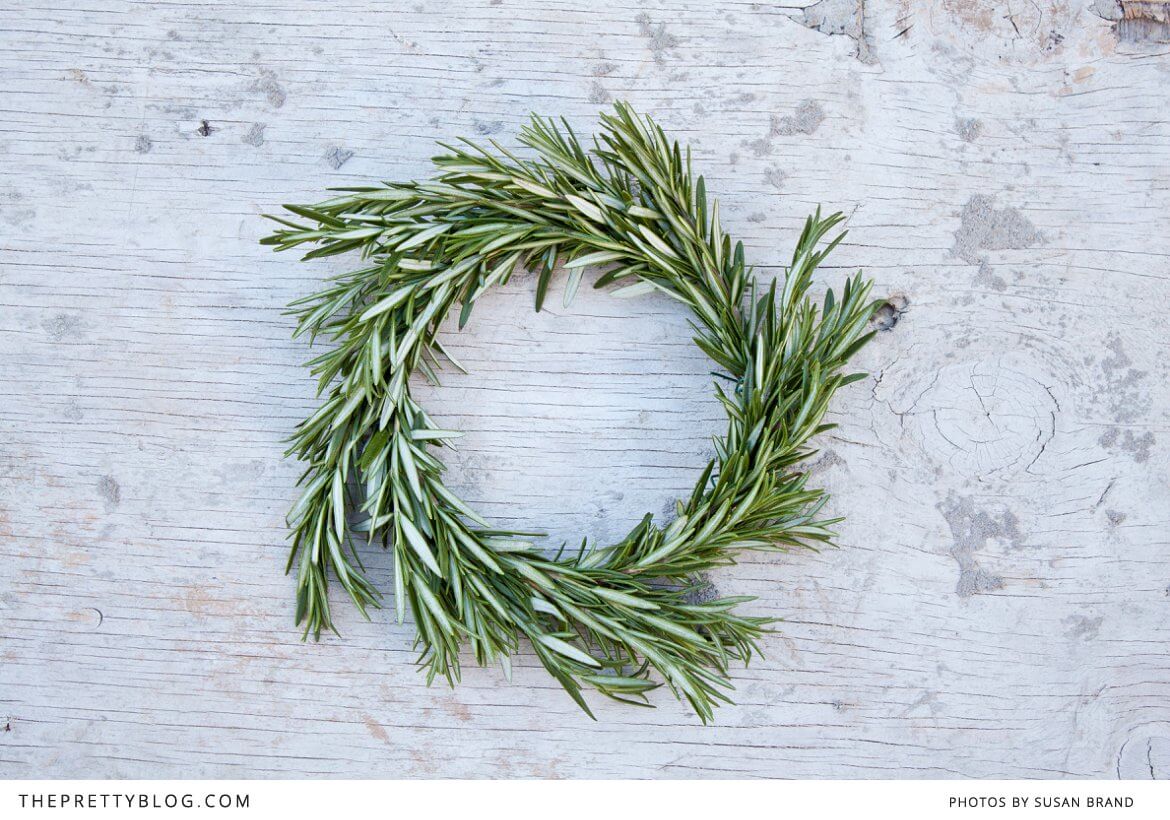 By Susie Henderson
ROSEMARY FOR REMEMBRANCE
They say that grief is the tax on love — if you love you grieve, no getting around it. I brought rosemary today to honour the losses that we all carry and may be particularly mindful of at this time of year.
Rosemary — has a long history and there are many stories tied to this fragrant herb. Historically it has been thought to strengthen memory and that tie to remembrance and it has been included in both the wedding bouquet and the funeral garland.
Medicinally the camphor in rosemary has helped to clear congestion. In our house it mostly comes out with a little lemon to season Jennifer's favorite roast chicken.
Today I offer it as a sign of remembrance, a scent that lingers, a way to witness that death is not the end of love. Death is not the end of love.
During this reflection, I invite you, if you'd like, to come forward and make yourself a mini wreath of remembrance that you can take home for a christmas tree or to place somewhere in your line of sight, a sign of the presence of those who have gone before us, still present, still missed, still remembered in our holiday times. You can make it during the service or just pick up the pieces to put it together when you get home. Read More »Broken-hearted Blessings (Homily for Advent 3)