The Toronto Homeless Memorial remembers those who have died as a result of homelessness in Toronto. It was begun by Bonnie Briggs (whom we sadly lost in 2017) and is currently maintained by Holy Trinity and other concerned citizens.
The memorial service is held on the second Tuesday of each month at 12:00 PM outside the south door of Holy Trinity. At present those services are being streamed live to the Internet with only a couple of people present at the site. Please do not come down to the square for the service right now. You may participate via the Facebook Live stream on the Holy Trinity FB page. We hope to add Youtube and Instagram streams soon as well.
In January of 2017, The City of Toronto announced the official tracking of homeless deaths. To date, at least 74 citizens of Toronto have died while experiencing homelessness int he past two years.
An online memorial has been developed by friends.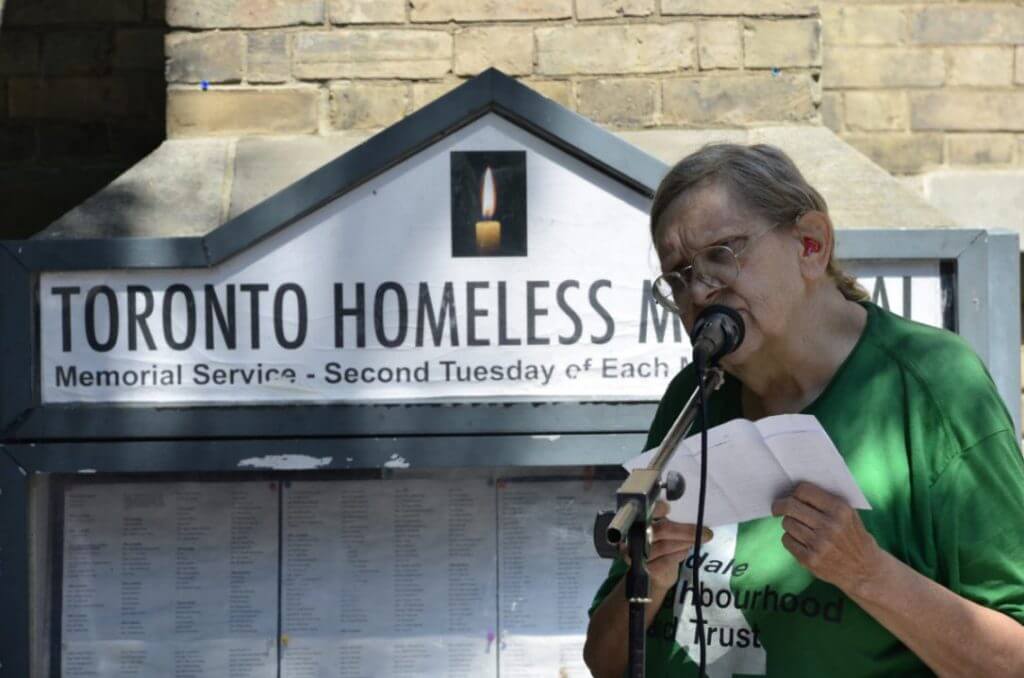 Related posts