The Toronto Homeless Memorial remembers those who have died as a result of homelessness in Toronto. This project is maintained by Holy Trinity and other concerned citizens.
There is a memorial service held on the second Tuesday of each month at 12:00 PM outside the south door of Holy Trinity.
In January of 2017, The City of Toronto announced the official tracking of homeless deaths. To date, at least 74 citizens of Toronto have died while experiencing homelessness int he past two years.
2019 dates: January 8, February 12, March 12, April 9, May 14, June 11, July 9, August 13, September 10, October 8, November 12, December 10
An online memorial has been developed as well.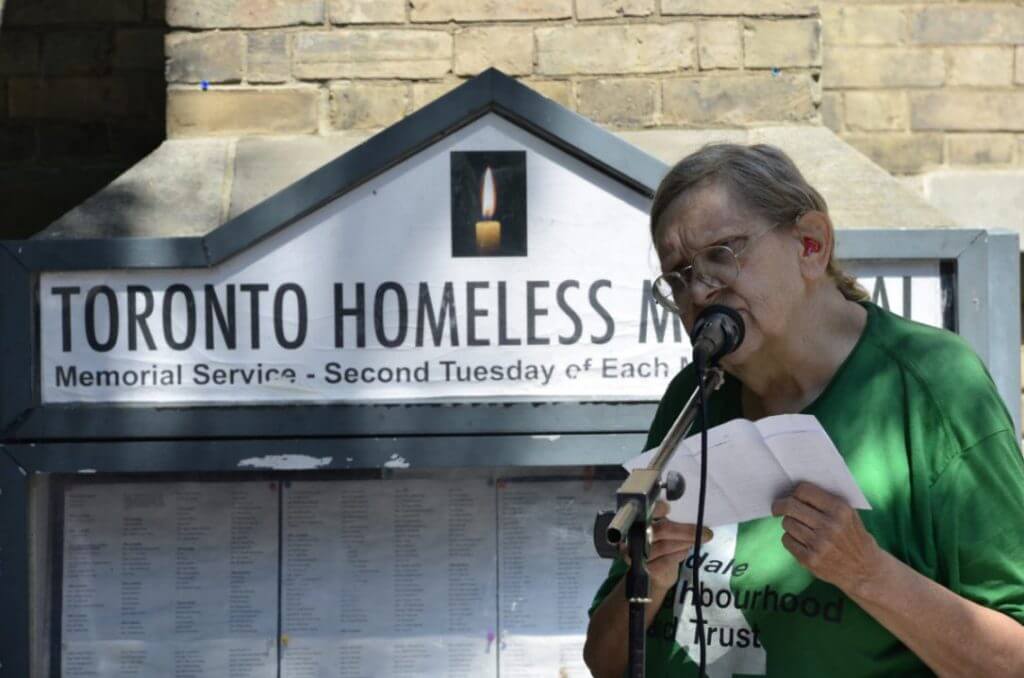 Posts tagged 'Homelessness'